The Niche Apex Design Resource Page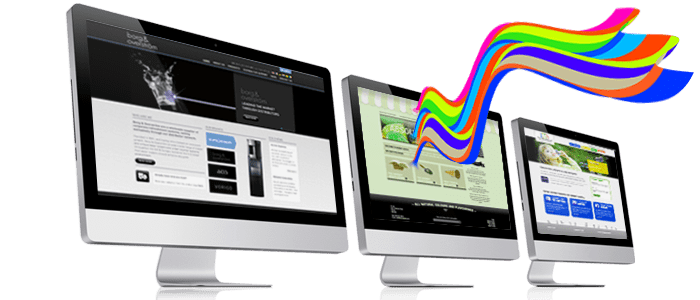 Welcome to the Niche Apex design resource web page. On this page you will find some valuable resources for information about website and/or blog designing. The information found on these websites and blogs can provide you with some valuable information that you can use to help you with the design of your website or blog. A well designed website or blog will keep site visitors on your site and quite possibly have those visitors return to your site in the future.
One key to having your website or blog make as much money as possible is the design or your site. A site that looks good, is easy to navigate through and is laid out well will keep you website or blogs visitors on your site looking at what you have to offer. The longer a visitor stays on your website or blog then the better the chance is that the visitor will buy a product you have for sale or visit an advertisement that you have on your site so that you can generate some income from that visitor.
Never underestimate the value of a well designed website or blog. The design of your site is the first thing every site visitor will see when they come to your site so it's always good to make a good lasting impression with that visitor. If you are wanting you website or blog to reach the top then make sure to put a lot of thought into all of the design aspects of your website or blog.
Below we have listed some websites or blogs that have some valuable information to help you with the design aspects of your site. Many have how-to information and tips and others have website design ideas, stories or articles as well as other information that you can learn from and get some useful ideas to help you with the design of your website or blog. A well designed website or blog will grow in popularity and site traffic and increase its potential to make good revenue.
(Disclaimer: We may earn a commission from purchases made from some links.)
All of these sites have been either personally used by Niche Apex or they have been researched and found to be a valuable site design resource in one form or another. This design resource list is constantly updated to reflect new, improved, additional or better information resources so check back often as this list will be changing regularly.
If you know of any good design related websites or blogs with good information, leads, etc. that others might find useful then please either leave a reply below telling us about the information and the site's web address and we will check it out and see if it should be added to our design resources web page. If you prefer you may also leave us a message and provide us with the information that way by sending us a message from our "Contact" page.
Good Luck and may your website or blog reach the Apex in its Niche!
DESIGN RESOURCES
(Click the name to be taken to the site)
HELPFUL FORUMS:
CoffeeCup Forums – A website design and software forum information site.
WebDesignForum.com – A forum for web designers to exchange information on site design.
BLOGS & OTHER MISC. USEFUL SITES:
WebDesignerDepot Blog – A blog site covering many aspects of website design.
KISSmetrics – A blog with a lot of useful articles / posts about many different topics.
ProBlogger – A site with a lot of misc. useful information covering several areas.
Awwwards Blog – A blog with lots of articles about all aspects of website design.
WEB DESIGN SERVICES:
WebDesignServices.net – A website design service with lots of available design services.
Deluxe – A high quality professional web design service.
STOCK IMAGES & OTHER MEDIA:
iStock – A supplier of millions of royalty-free images and more you can use.
Shutterstock – Another top supplier of stock images and more.
FreeImages – A free stock images supplier with thousands of images.
Pexels – Another free image supplier with lots of free images to use.
---
---