ShareASale Affiliate Program
The ShareASale affiliate program is one of the very best affiliate networks that helps hundreds of thousands of people make money with their wide variety of available affiliate programs. If you are in the affiliate marketing or advertising then surely this industry leader is one that you have heard of.
If you are new to affiliate marketing or are just starting to think about getting into this way of making money then the ShareASale name is one you will want to get to know well and potentially become and affiliate partner, also called an affiliate publisher with.
ShareASale is truly a leader in the affiliate advertising and marketing industry and have been around since the year 2000 when they were founded by Brian Littleton in Chicago Illinois, U.S.A. Since then ShareASale has grown into one of the best affiliate advertising and marketing platforms in the world.
You might be wondering if ShareASale is right for you. Well, there is a good chance that they are due to the fact that they have a vast variety of affiliate advertising partners for you to choose from when deciding what type of advertisers will best fit the needs you have.
(Disclaimer: We may earn a commission from purchases made from some links.)
ShareASale has advertising partners that you can choose to utilize covering everything from technology to clothing to Health and Beauty and just about every other category that you might have a need for.
Given this wide variety of available products, services and advertising partners you should be able to find that your needs for affiliate products and services would be satisfied.
(Get more information or join ShareASale HERE)
Some of the key features of ShareASale
A low payout threshold of just $50. Meaning that as soon as you make the minimum payout of $50 you are eligible to get paid for your affiliate earnings.
A vast amount of support articles, guides and helpful information to ensure that you find the information you need as far as support. You can also submit a support ticket using their help center if you can't find the information you need on their website. They also have email support as well if you need that.
Detailed tracking of all your affiliate links and sales so that you know exactly what is going on with your affiliate marketing. This way you can see how well certain advertising partnerships and/or links are working for you and your efforts so that you can make any changes if needed.
There is also lost of blog articles on their site with a wide variety of useful information that can help you make the most money for your affiliate program efforts.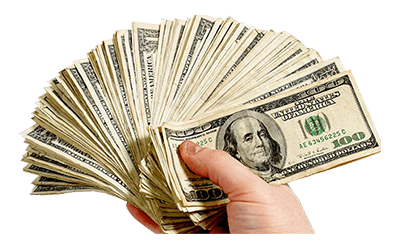 There are multiple forms of payouts available for their affiliate partners. You can get paid by check, direct deposit into your bank account or you can get paid by wire transfer. You can setup, adjust and/or change your payout settings and needs in your account settings.
While it is always best for you to have your own live website or blog to sign-up and use for your ShareASale enrolment application, you can also apply if you have a content-rich social media page if you don't have your own live website yet.
This is from their website's F.A.Q. section: "ShareASale requires all affiliates to have a live, content-rich website or social media page". So the opportunity to become a ShareASale affiliate partner is still available if you don't currently have your own site.
Conclusion
While there are many different affiliate marketing platforms that you can choose to use, ShareASale is surely one that you should consider becoming an affiliate partner with due to the quality of their platform, including the vast variety of affiliate advertisers that you can choose to work with, the quick and easy payouts for your affiliate earnings and the overall quality of their services.
Choose to become part of the ShareASale affiliate partner family and start making affiliate income and you will surely be happy that you did so!

Good luck and may you reach the Apex in your Niche!
---
---
Other Related Articles and Information: