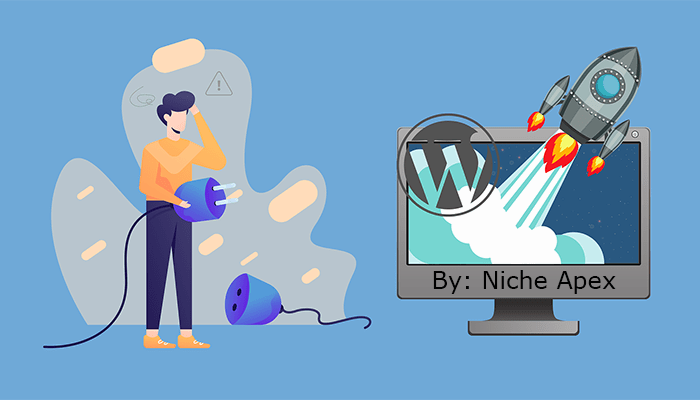 If you have a WordPress website or blog or if you have been thinking of building one then you will want to make sure that your site will be using the best WordPress plugins to help it be the best it possibly can be.
We have created a list of the best plugins hat you should use or consider using to help your site achieve the greatest level of success.
If you are new to WordPress you might be asking yourself, what is a WordPress plugin and what does it do?
Well, the easiest way to explain what a plugin for WordPress is and what it does is that plugins are add-on features that are basically code that lets your site have additional function or features that the core WordPress software itself doesn't have.
(Disclaimer: We may earn a commission from purchases made from some links.)
This code comes packaged in a form that is called a plugin that you install or add to your website that is separate from the core WordPress software but integrates with it to add additional features to allow it to have a new function or feature.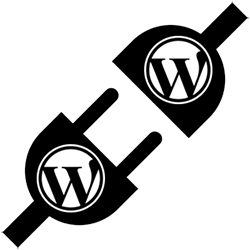 Each and every website or blog is different in exactly what the site owner wants or needs it to be so that it fills its required role, whether it's an ecommerce site, a business website, a personal blog or any other type of site.
WordPress plugins allow you to take the core software and use plugins and WordPress themes to make it into what the site owner wants.
Although each website or blog may have different requirements, there are some core needs that most will need and the plugins on this list can provide those universal needs and are useful and in many cases, essential WordPress plugins that all WordPress website and blog owners should consider using or using a similar type of plugin.
Best WordPress Plugins
Security – The security of your site should be one of if not the first plugin that you need to get installed on your site. After all, no matter how great your website is, if it isn't secure then it can be ruined in the blink of an eye.

Our choice for the best WordPress security plugin is WordFence Security. This plugin has 4+ million active installations and for good reason. It has many great features to help secure your WordPress site, including protections such as a firewall, a malware scanner, many blocking features and many more security features to secure your site.
Learn More About WordFence HERE
Other security plugins to consider are All-In-One Security (AIOS) and Sucuri.
Caching – Everyone loves a fast loading website, so will need a cache plugin to help your site load faster. These caching plugins store some of the data your site frequently uses so that they can be accessed faster by website visitors. This is especially helpful for repeat visitors to your site.

Our choice for the best WordPress cache plugin is WP Rocket. This plugin has been tops in the caching plugin field for many years and that probably won't change soon.
WP Rocket has consistently had the best page load times of all the WordPress caching plugins and is feature rich with great customer support on top of all else it offers. If you want your WordPress website or blog to load as fast as possible then this is the cache plugin to use.
Learn More About WP Rocket HERE
Other caching plugins to consider are Comet Cache and WP Super Cache.
SEO (Search Engine Optimization) – If you don't know exactly what SEO is and what it does, SEO basically optimizes your site so that it can get indexed properly in the search engines like Google, Bing and the rest and have better, higher rankings in the search engine results pages, SERP's, when people do a search for something.

Our choice for the best WordPress SEO plugin is All in One SEO (AIOSEO). This SEO plugin has 3+ million active installations and that is for a very good reason. It has lots of different features and capabilities to help your WordPress website or blog get better rankings in the search engines, and that means more clicks and more traffic for your site.
All in One SEO also has many other great features besides all of its search engine optimization features to help your WordPress website in several other ways.
Learn More About All in One SEO HERE
Other SEO plugins to consider are Yoast SEO and Rank Math SEO.
The plugins listed above are ones that we feel will be a great choice for all WordPress websites and blogs, no matter what type of site yours is.
There are other plugins that many websites could need depending on what the site is about and what its purpose is. So depending on the specific needs of your type of site the plugins below might be good choices for you to consider.
Here are more of the best WordPress plugins for the different needs of various websites.
Contact Forms – If you site will have a need for its visitors to get in touch with you through email then you are going to need a good contact form plugin to help you create the contact forms that your site will use so people can send you messages.

Our choice for the best WordPress contact form plugin is Ninja Forms. This contact form plugin has been at the top of its field for a long time. There are many different features and functionalities that are sure to fit the needs of every site owner.
Learn More About Ninja Forms HERE
Another contact form plugin to consider is Formidable Forms.
Analytics – If you want to get some important data about the users or your website and how its visitors interact with it then you will want to use a good analytics plugin.
You can learn about the type of people that visit your site, where they are from, their age range as well as other important analytical data that you can use to achieve greater success with your site.

Our choice for the best WordPress plugin for analytics is Monster Insights. This plugin is used from small personal blogs all the way up to very large corporate business websites for good reason, it helps provide you with the data you need to improve your site and achieve more success with it by utilizing the data to make any needed adjustments or changes to it.
This plugin has been at the tops in its field for many years and a great addition to your WordPress site.
Learn More About Monster Insights HERE
Other analytics plugins to consider are ExactMetrics and WP Statistics.
Mobile Apps – If you might need to create a mobile app for your WordPress website or blog so that your customers, followers or readers can use your site via an app then you are going to want a plugin that can help make creating an app based on your site easy and useful.

Our choice for the best WordPress mobile app plugin is AppPresser. With this plugin you can build mobile apps for WordPress easily that are professional quality that provide impressive results.
Learn More About AppPresser HERE
Other mobile app plugins to consider are MobiLoud and WP Touch.
Image Optimization – Everyone loves nice images on websites. However, the higher quality the image, the larger the file size of that image is. Larger file size images take longer to load which can slow down your site.
Using an image optimization plugin will optimize the images on your site compressing them down to a smaller fast loading file size which means your pages will load faster.

Our choice for the best WordPress image optimization plugin is Smush. This plugin has over 1+ million active installations and is put out by a top authority in WordPress plugins. This plugin can compress the images without losing visual quality while speeding up page load times to increase website user satisfaction.
Learn More About Smush HERE
If you prefer, instead of using a plugin you can use an online image compressing website called Optimizilla to compress your images and GIF's. It's also a free website to use.
Link Management – If you are planning on promoting affiliate products or services, you want to keep track of the links around your site, especially the external links (the ones leading to another website) or want to make better looking and/or shorter links to use on your WordPress website or blog or around the web then a good link management plugin can be really useful.

Our choice for the best WordPress link management plugin is Pretty Links. This plugin has over 300,000 active installations and has been at the top of its field for a good reason. Pretty Links is easy to use and has a lot of great features.
You can make shorter links to share the pages of your site, you can cloak ugly affiliate links, you can track your links to see how much they are used plus there are many other useful link related features.
Learn More About Pretty Links HERE
Other link management plugins to consider are Simple URLs and ThirstyAffiliates.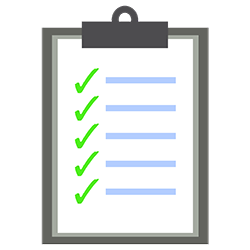 While this list could go on and on because there is around 70,000 plugins in the WordPress directory alone plus countless more free and premium plugins you can find around the internet, these are the best WordPress plugins in their respective categories.
If you have a WordPress site and are looking for the best plugins to use to get the most out of your site and achieve the greatest level of success with it then we recommend that you look further into the best WordPress plugins listed above and see if they might be right for you and your website or blog.
Good Luck and may you reach the Apex in your Niche!
---
---
Other Related Articles and Information: