Webmaster Resources and Information
Running and taking care of your own website or blog can be a difficult job at times due to the many different tasks you must keep on top of and take care of. The days of simply buying a domain name and web hosting and building a site then leaving it alone for long periods of time without doing anything to it are long gone.
Most people who have never owned their own website or blog just don't realize just how much work one can be if you want it to be successful. There are many different tasks and chores that you need to take care of so that your site will grow in popularity and rankings and strive to be the best that it can be.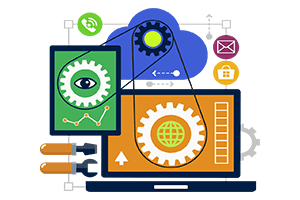 Having access to some of the various tools and resources that are available to webmasters these days can help to make the job of maintaining your site a lot easier then in the past. It's not always easy to find some of the more useful and helpful tools and resources to help your site.
Here on Niche Apex we want to help make your job of taking care of your site easier so we have researched and listed some of the better webmaster tools and resources that we know of and found through our research. Below are some of the best and most helpful webmaster tools and resources that we found that we think can make your website upkeep and duties easier.
(Disclaimer: We may earn a commission from purchases made from some links.)
If you know of any good webmaster tools and/or resources that other website or blog owners might find helpful then let us know about them and we will see about adding them to our list.
Webmaster Resources
(Click the name to be taken to the site.)
Webmaster Tools:
Google Search Console – This is Google's version of webmaster tools for website owners for all things related to their websites in Google's index.
Bing Webmaster Tools – These are the webmaster tools for your website for all things that have to do with the Bing and Yahoo search engines.
Webmaster Forums:
Webmaster Central Help Forums – Google's own forum to help you get answers to questions to your questions.
SitePoint – One of the top webmaster forum that also has a lot of helpful and informative articles.
V7N Webmaster Forum – A great forum that has been around for a long time.
Webmaster World – A top webmaster forum with lots of helpful information.
WebmasterForums.com – This forum covers many webmaster related topics.
Digital Point – A great forum that specializes in internet marketing but also covers webmaster topics.
Warrior Forum – Mostly about advertising and marketing topics but also covers other things.
Webmaster Information Blogs and Websites:
Backlinko – An Awesome resource for SEO, Site Traffic, Backlink Building and other Webmaster related help.
Google Webmaster Central Blog – Google's blog the covers webmaster related topics.
The Bing Webmaster Blog – This is Bing's blog for webmaster related topics.
Search Engine Land – This website cover many different topics that are website and blog related.
Search Engine Journal – Here is another great website for good webmaster information.
Kissmetrics Blog – A top blog with lots of great information on websites and blogs.
Semrush Blog – This top blog covers many webmaster topics but specializes in SEO topics.
Ahrefs Blog – Another great blog that covers mainly SEO topics and information.
Check HERE for some good website and blog tools.
---
---
Other Related Articles and Information: