Top 5 Email Marketing Services
Email marketing has become one of the most popular ways of promoting your products, services or your business. You can reach your customers directly through email and offer them your products or services to help to boost your sales.
Using an email marketing service can help you to manage your email mailing lists as well as to help you to make better and more successful marketing emails that can get you the desired results that you are seeking.
There are many different email marketing services that can help you with your email marketing campaigns. Pricing for these types of email marketing services starts at zero cost (free) on up to hundreds of dollars per month, depending on what your particular needs are.
The features and service specifics vary from one email service provider to another so looking at more than one service before you make your final decision will be the best way to go.
(Disclaimer: We may earn a commission from purchases made from some links.)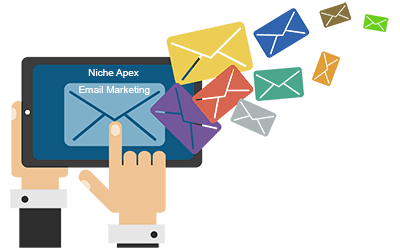 There are many top services that offer great options for your email marketing efforts so choosing the right one for you and what your needs are cannot always be an easy decision. Below, we will share an overview and some of the general service details about the top email marketing services that will fit the specific needs of most people and businesses out there. Read the list over and look into any of these services that sound like they may be a good fit for your email marketing needs.
Top 5 Email Marketing Services
(In no particular order)
Constant Contact: This service offers a free trial period without the need for any credit card for a 60 day period to try out their service. One nice feature of Constant Contact is that you can track and organize your current and future email campaigns to help you make needed adjustments to help you to improve your email marketing results. You can also create an email registration/subscription page also. You can use the social campaign tool to create coupons and other helpful resources. This email marketing service offers many other great features such as easy tracking and reporting on your email campaigns, an image library, 1GB of storage to save your important files plus some other great features.
Aweber: Here you can get a one month free trial to test out their email marketing platform to see if it is the right choice for your needs. Their tools are user-friendly and time-saving and are easy to learn how to use for beginners. Aweber offers you email templates to make it easier to get your email campaigns setup and going quickly. They also provide email builder management, third-party Integration, email list management, autoresponders and many more helpful features to make things easier. You will have access to a library of important tutorials to help you. You can also add your email subscription forms to your website or blog, your Facebook page, and some other social media platforms with ease.
MailChimp: MailChimp has been rated as one of the best email marketing services for some time now and is constantly adding new features and improving their service in many other ways. They offer users a forever free plan in which it allows you to send up to 12,000 emails for up to 2,000 subscribers per month. They also have some paid plans which start from as low as $10 per month. Their interface is very easy to use with many various tools to help with your email marketing campaigns. It integrates easily with WordPress, Shopify, Magento and also with many of the top social media platforms. It even allows you to set up the delivery times for your emails based on the recipient's time zone.
iContact: You can try iContact for 30 days for free without even needing a credit card. iContact also has many great tools, features and even has social media tools to help to make your marketing campaigns easier and more successful. This is an excellent choice for the beginner to email marketing due to its ease of use. They even offer a spam checker to help confirm that your emails will get delivered to the recipient's inbox and not their spam box so that your email will actually get read. They also make it easy for you to keep connected with many of the social media platforms.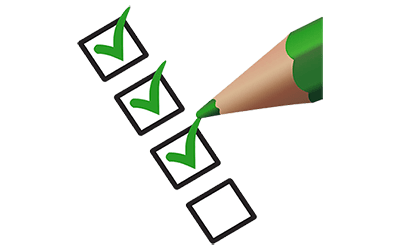 Conclusion
There are many different email marketing services, both free and paid, for you to choose from. The choices that we discussed above are some of the top services and are very popular with both individuals as well as with many businesses.
Not all email marketing services have the exact same features and levels of service so try to decide which features are the most important for you and your specific email marketing needs and then make sure to do some research on the available services that you think will fit your needs the best before you lock yourself into any kind of commitment with a particular service.
Email marketing can be a very important way to help you and/or your business achieve great results and reach many more people that without using this top form of internet marketing. If you are new to email marketing it might take you a little time before you will be able to achieve the best success but if you stick with it and use the best practices in your email campaigns, we are sure that you will become an email marketing pro in no time.
Good Luck and may you reach the Apex in your Niche!
---
---