Affiliate Marketing Programs
Whether you are looking to make a living online or if you just want to make some extra money, affiliate marketing is a great way to do that. Affiliate marketing allows anyone to be able to make money online no matter what their skills or abilities are. It's an easy and profitable way to start earning money from and it doesn't have to take much time to do it if you don't have a large amount of time to put into it.
There is a huge amount of affiliate marketing programs around the web that are offered by a countless number of businesses, companies and even by individuals that cover just about every niche imaginable. Because of this it is easy to find good products and services that you can make affiliate money with and there is bound to be things that will work for you and your particular needs.

If you don't know what affiliate marketing is then the easiest way to explain it is that an affiliate will promote the products, services, business or just about anything that a person or business wants to promote and when someone buys a product, service, subscription or generates a lead through their efforts they will get an affiliate commission.
Another way to put it is that an affiliate is kind of like a broker or agent that helps generate sales, leads or other desired actions and they make money from doing that. An affiliate is kind of like an independent contractor that gets paid based on their successes.
(Disclaimer: We may earn a commission from purchases made from some links.)
As an affiliate you would market the products, services or other things that the affiliate advertiser wants promoted by putting affiliate advertisements on your website or blog, by doing social media marketing, email marketing or by other digital marketing methods. Some advertisers have rules that an affiliate marketer must abide by so you will need to reads their terms of use before engaging in any marketing methods.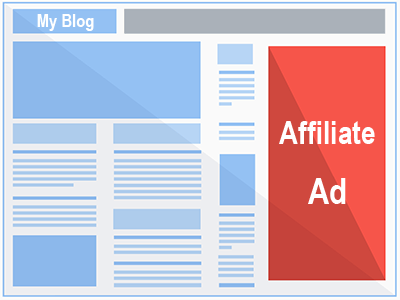 One of the most popular ways to make money through affiliate marketing is by creating a blog and placing affiliate banner advertisements on your blog. Then when people see those advertisements, click on them or use a particular affiliate code and make a purchase, subscribe or perform the desired action then the affiliate would make money from commissions that are paid by the affiliate advertiser.
If you are using your blog as a way to make affiliate income then this can be one of the easier ways to make your affiliate money because by having a blog your affiliate advertisements would be able to be seen at any time of the day and by people all over the world. This gives you a large number of people that you can earn a potential affiliate commission from.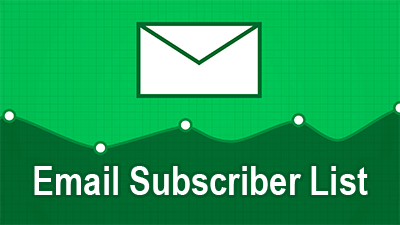 If you have an email subscriber list then you can also earn affiliate commissions by sending your affiliate offers or links to pages on your website or blog that have information about products or services that you are an affiliate publisher for. If you will be using email marketing to earn affiliate commissions from then make sure to read the terms of any affiliate advertiser because some have strict guidelines that affiliates must follow if they are using email marketing.
To get started in affiliate marketing you will need to first find advertisers that you would want to be an affiliate for. There are two ways that you can easily find affiliate advertisers. The first way is to join an affiliate marketing network. These are advertising companies that work with large amounts of advertisers which makes it easy for affiliate to join and be a part of many affiliate programs by joining a single advertising service.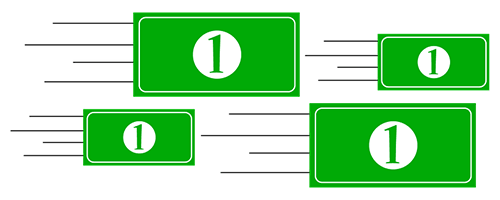 If you use affiliate marketing networks it can make it easier to make more money and get paid faster because all your commission earnings would be pooled together from all the earnings you make from various affiliate advertisers. This helps you reach any payout thresholds that an affiliate advertiser or affiliate network has because all the money that you earn from different advertisers would count towards that payout threshold.
Some of the top affiliate marketing networks that are out there that many people use are ShareASale, CJ Affiliate, Peerfly, MaxBounty, Amazon Associates, the Rakuten Affiliate Network and ClickBank. There are many other affiliate networks out there but these would be good places to start with that all have great reputations as well as good earnings potential.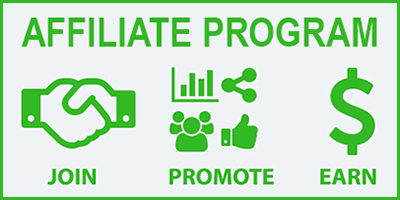 The other way to make affiliate commissions is by finding and joining the affiliate programs of the individual business or website that offers affiliate programs. There are affiliate programs that are run by the personnel of the business or website owner themself and are not a part of any particular affiliate marketing network.
To find the individual affiliate programs you can either go to the website of any particular company, business or individual that you want to work as an affiliate for and see if they have information on how you can join their affiliate program. There are often links in the footer section (Bottom Section of Web Pages) of the websites or you can also contact them through any contact forms or email addresses and ask them about their affiliate programs.

You can also do a search in Google, Bing or whatever your favorite search engine website is for the affiliate programs for particular businesses, companies, websites, products or services you want to become an affiliate of and you should be able to find some programs that fit your needs.
Affiliate marketing is a great way to earn a living from or for just earning extra money for things you may need or to cover some bills that you may have. You don't even need to invest any money to get started with affiliate marketing and the potential earnings amount that you are able to make is limitless. There are even many affiliate marketers that earn hundreds of thousands of dollars and more each year. (Optimize your Affiliate Advertising Revenue to make more money)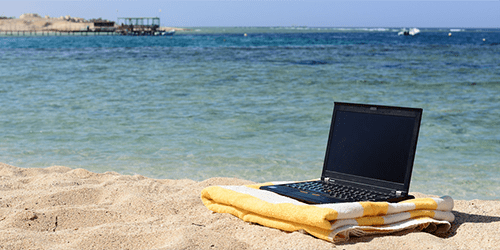 One of the top reasons why so many people like affiliate marketing is the fact that you can make money from these programs from the comfort of your own home or anywhere around the world. You can go on vacation and still be making money from your affiliate marketing efforts. There is also no time constraints on when you do your marketing so you can also do it whenever is best for you and your wants and needs.
Many people have made real nice lives just from being an affiliate marketer. It's up to you just how much you want to make and only limited by your efforts and by your desire to make money!
Good luck and may you reach the success level that you are aiming for!
---
---
Other Related Articles and Information: