ClickBank Review, Tips and Guide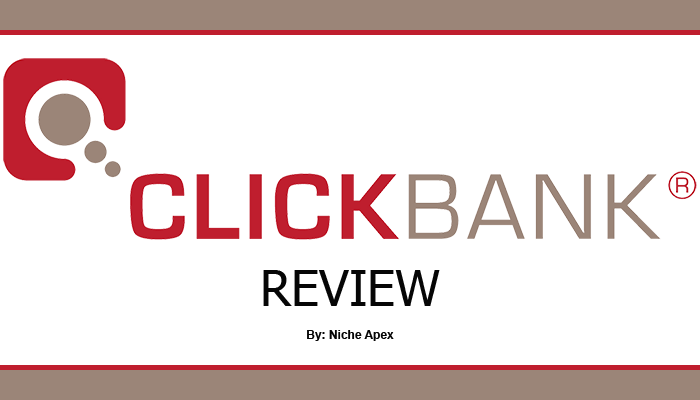 ClickBank is undoubtedly one of the most popular affiliate networks in the world even after almost two decades from its inception. It is an affiliate marketplace where product sellers upload their products by paying a one-time fee for each or their products.
The products then become available for affiliates to promote them wherever they choose using their own promotion methods and means while trying to sell as many of the products as many as they can to earn commissions on their sales. The product sellers pay a sale fee to ClickBank for each item that an affiliate sells and a commission is paid to the affiliates who sold their products for them. This commission is pre-determined and after an affiliate makes a sell the commission that they receive for the sell goes straight to the affiliates' ClickBank account.
ClickBank is primarily an affiliate network for marketing and promoting digital products though there are some provisions for selling physical products, though they never perform quite as good as digital products.
In this article we will review ClickBank thoroughly and provide you with some helpful ClickBank tips and tricks and other useful information to help you make the best out of the affiliate platform.
(Disclaimer: We may earn a commission from purchases made from some links.)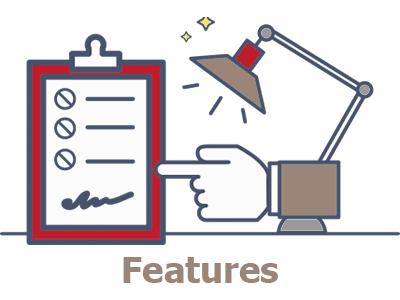 Review of important ClickBank Features
Easy Lead Generation – Once the product sellers upload their products, affiliate marketers can obtain unique referral links to promote a product not only on social media and various online media platforms but also through emails and PPC (Pay-Per-Click Advertising) campaigns. ClickBank also has the features that let the product sellers create stunning landing and squeeze pages to achieve better lead generation.
No Fraudulent Practices – It has fraudulent sales prevention measures to help protect the sellers, buyers as well as the affiliates. The company also supervises all transactions all the time of sale and prevents all sort of potential fraudulent moves to help to protect all involved parties in the marketing and sales process.
Critical Analytics – You can get real time analytics to check out your sales and get traffic reports to help you improve your marketing and promotions. In their analytics you will get complete data on subscriptions, refunds, cancellations, sales figures and other relevant information about publishers and products. Recently a useful comparison feature has been added to compare multiple publishers, products and data ranges to help you find the best products to market.
Joint Venture – The feature of the joint venture is really quite innovative. It lets publishers and vendors collaborate for mutual gains for each other. You share a certain percentage of the money earned by selling products with someone who helped in creating the physical or digital product.
Extensive Support – The Knowledge Base and FAQs for ClickBank are quite extensive and the recent inclusion of ClickBank University helps people get step-by-step tutorials to do everything the need to do effortlessly. There is also a live chat option to clarify any doubts, concerns and also to report fraudulent behavior without delay. They also have telephonic and email conversation options.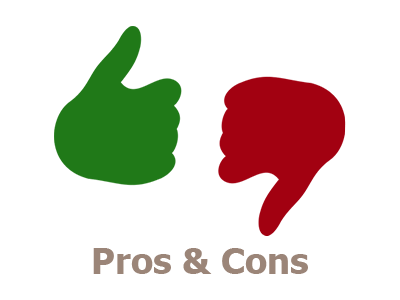 The Positive and Negative Points – Pros and Cons
PRO – Good Commissions – In most of the products the commission is quite high which translates in to a high earnings potential for ClickBank affiliates. Some of the products even offer commissions up to 70%.
PRO – Easy Interface – The interface is very user-friendly for both publishers and affiliate marketers. Accounts are verified and approved immediately so someone can start their affiliate work instantly and get their commissions to start adding up as soon as any items are sold. Affiliates can get referral links for any products and promote them anywhere they choose in order to make sales.
PRO – Swift Payouts – Affiliate marketers can withdraw the balance in their account bi-weekly. The payout threshold is as low as $10 which makes the platform very popular with affiliate marketers. You do not have to wait a month or more to get your payments credited to your bank or PayPal account.
CON – Online Chat Downtime – One main negative point that stands out is that most of the time the online chat system is disabled and the wait for support replies through emails and phone calls is much longer due to this. It is probably understandable because there are over 500,000 active publishers and affiliate marketers so it is not possible to answer everyone promptly.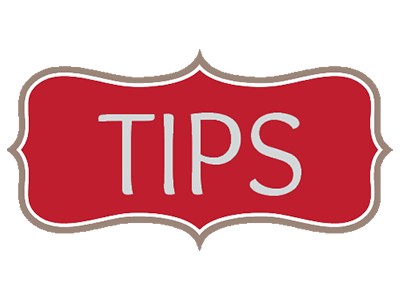 Tips To Make Good Money on ClickBank
Select Trending Products – First of all, you should usually never select a physical product to promote because ClickBank is not good at that compared to other platforms statistically speaking. Before you can select digital products you should see which of the products are trending in the market and selling well on ClickBank.
Dedicated Website – Instead of promoting products on social media directly you should have a dedicated website or blog that covers multiple niches so that your promotions looks natural. You can review products and leave a buying link so that you will get commissions for every purchase made through your link. Having your own site means that you might have to invest a small amount of money in order to get a higher return and affiliate earnings. You can get free sites from some platforms like wordpress.com, blogger.com or some others but it will be more professional to buy your own web hosting and domain name for your site.
Video Content – If you are confident in doing it, you can follow the latest trend of promoting products via a YouTube channel that you create and get good earning from the commissions made using that marketing method. Using a website or blog can sometimes be difficult to reach your targeted audiences without good SEO (Search Engine Optimization) and high rankings in the search engines like Google, Bing, Yahoo and the others or without the a huge amount of followers on the social media platforms. Using YouTube, the second most popular search engine, you can rank high with right tags and increase your sales figures exponentially.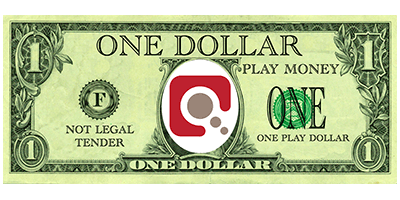 This should be enough information to help you get started becoming an affiliate of ClickBank and to get you some ideas as to what are some of the better practices, features and methods are that will help you succeed at making good money online through ClickBank.
Now, it depends on you how good of a marketer and salesperson you are at marketing, promoting and in the end, selling digital products as an affiliate marketer. Keep this information and these tips in mind while you invest your time and efforts into making money as a ClickBank affiliate.
Good Luck and may you reach the Apex in your Niche!
(Learn more about Affiliate Marketing Programs, HERE)
---
---
Other Related Articles and Information: