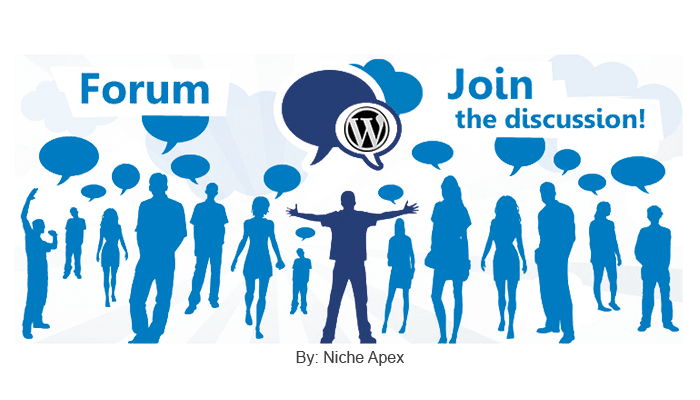 A forum website can be a very helpful and useful resource for information and assistance with an issue or problem. Here on the Niche Apex forum web page we have listed some WordPress related forum websites that might be helpful to WordPress users, webmasters, website developers as well as website designers.
To those who don't know what a forum website is, also known as a message board website, a forum is a website in which people from all over the internet interact with each other sharing information, tips, help and other valuable resources. On these forum websites, some have chat rooms for users to go into to talk and share their information. Others are set up to have conversations with other people in the form of messages that are posted on the forum website.
How a forum website works is that a user of that forum site posts a message in one of the forums rooms and other users reply sharing information, offering help as well as other resources. Most of the forums are broken down in to multiple rooms (web pages) and are sorted by the subject topic or other means of sorting.
Most of the forum websites require a new user of that site to register to use the forum which usually consists of providing the forum with an email address and choosing a user name that you want to go by as well as some other miscellaneous information which varies from forum to forum.
(Disclaimer: We may earn a commission from purchases made from some links.)
After you fill out and submit the information required by that particular forum website two things can happen. One is that your registration will be complete and you will be able to use that forum right away. However some forums require new member registrations to be approved by one of their staff members before you can use that forum. This is done for the most part to help prevent spam from being easily spread throughout that particular forum on its message boards.

If a forum requires a new registration to be approved by a staff member before that user can use that particular form this can take anywhere from minutes up to several hours depending on how busy that particular forum website is and the availability of the person or persons who approve or deny the users registration. However in some cases it can take maybe a day or so but this is usually not the case with most of the different forum websites.
Most forum websites are free to join and use the forum but there are a few that are paid forums. Here on the Niche Apex WordPress forums web page we have only listed the free forum websites. However some forum website that offer free registration and use do offer added benefits if you pay some kind of fee. This can give you features and benefits that are better than the free memberships that forum offers and these added features vary from forum to forum.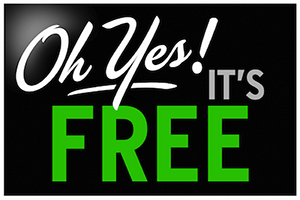 On the listings below you will find the Niche Apex WordPress forum list consisting of forum websites that we think will be useful to other WordPress users as a resource for information they might need or want to share with other WordPress users around the internet. All of these forum websites have either been used by us personally or they have been researched and found to be a good useful forum website that other WordPress users might find helpful. The forums are listed with a brief description next to the forum name for easy reference. Just click on the forum name and you will be taken to that forum website.
WordPress Help and Support Forums
(Click on the Forum Name and you will be taken to that site)
WordPress.org Support Forums – This forum is if you have WordPress installed on your own web host's servers.
WordPress.com Support Forums – This forum is if you have a free WordPress website hosted on wordpress.com.
WPMU DEV Community – A WordPress forum website covering many aspects of WordPress.
StackExchange WordPress Development Forums – A forum for WordPress developers and administrators.
CSS Tricks Forum – A CSS (Cascading Style Sheets) forum.
Our forum list is constantly being updated so check this list often if you are looking for a WordPress related help or support forum website. If you know of a good WordPress related forum website that is not on our list the please either leave us a reply or send us a message from our "Contact" website page telling us about the forum and also please leave the web address (URL) of that forum.
Any forums that we are informed of that are not on our list will be researched and if they are found to possibly be useful to other WordPress users we will then add that forum website to our list.
---
---
Other Related Articles and Information: